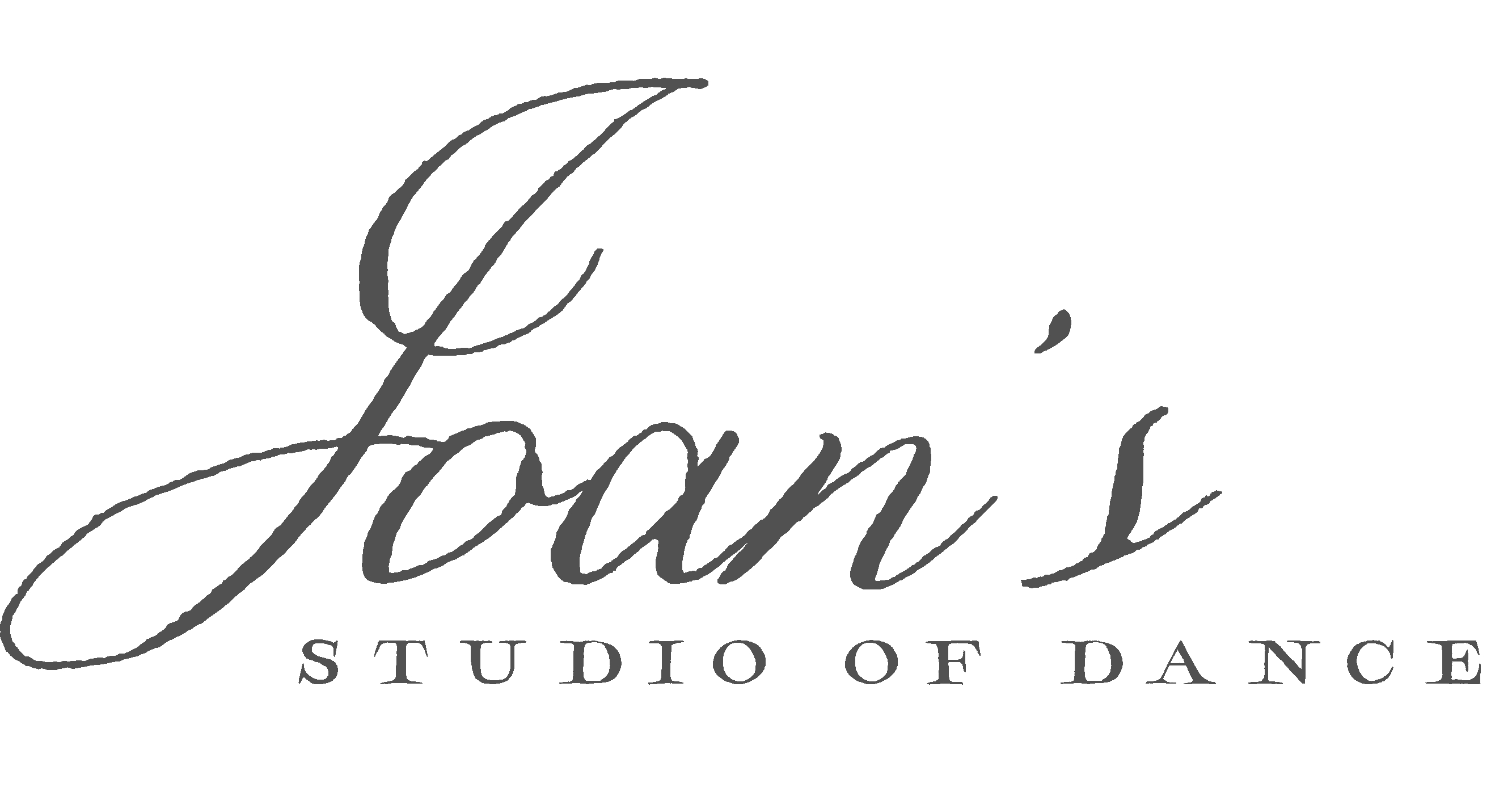 BALLET WITH THE CECCHETTI METHOD
⋅⋅⋅⋅⋅⋅⋅⋅⋅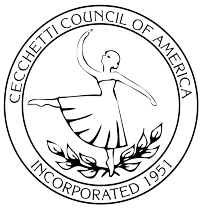 Joan's Studio of Dance, located in Susanville California, has been training dancers of all ages for over 40 years. We specialize in Ceccehetti classical ballet, tap, character, and jazz. Our dance year runs from September and ends in June with our fun family friendly annual recital! We believe dance can be enjoyed by all and builds grace, poise, and self confidence both on and off the stage. Interested in trying a class? Stop by the studio to enroll today!
Cecchetti training is a rigorous method which pays careful attention to the laws of anatomy. It develops all of the qualities essential to the dancer: balance, poise, strength, elevation, elasticity, "ballon" and more. It is classic in its purity and clear-cut style.
CCA offers three pre-syllabus examinations for younger children, ages 5 – 9, that will develop poise and musicality in a fun and creative environment. The Primary One, Two, and Three syllabus instills the love of dance and allows for creative expression. The teacher directs and leads the students during the examination. A teacher must hold the Grade I Teaching Certificate in order to present students at this level.
For students on a more serious track, the two lower student grades will develop proper placement of torso, hips, and legs without exceeding anatomical limitations. The coordination of arms and head are developed with a concentration on smooth transitions throughout the exercises.
A more mature sense of musicality and quality of movement is emphasized in the third and fourth levels. Students develop strength and stability in the demonstration of the pirouettes and grand allegro. Suppleness and smooth graceful movements are developed in these levels along with the coordination of head, arms, legs, and body. Students present a one-minute dance for the Grade IV examination demonstrating the ability to perform through unset movements. Dance provides teachers the opportunity to help develop the student's awareness of choreographic concepts.
⋅⋅⋅⋅⋅⋅⋅⋅⋅

Joan Zuehlke
OWNER & DIRECTOR
Joan is a Cecchetti fellow of the Cecchetti Council of America and has received her advanced professional teachers certificate.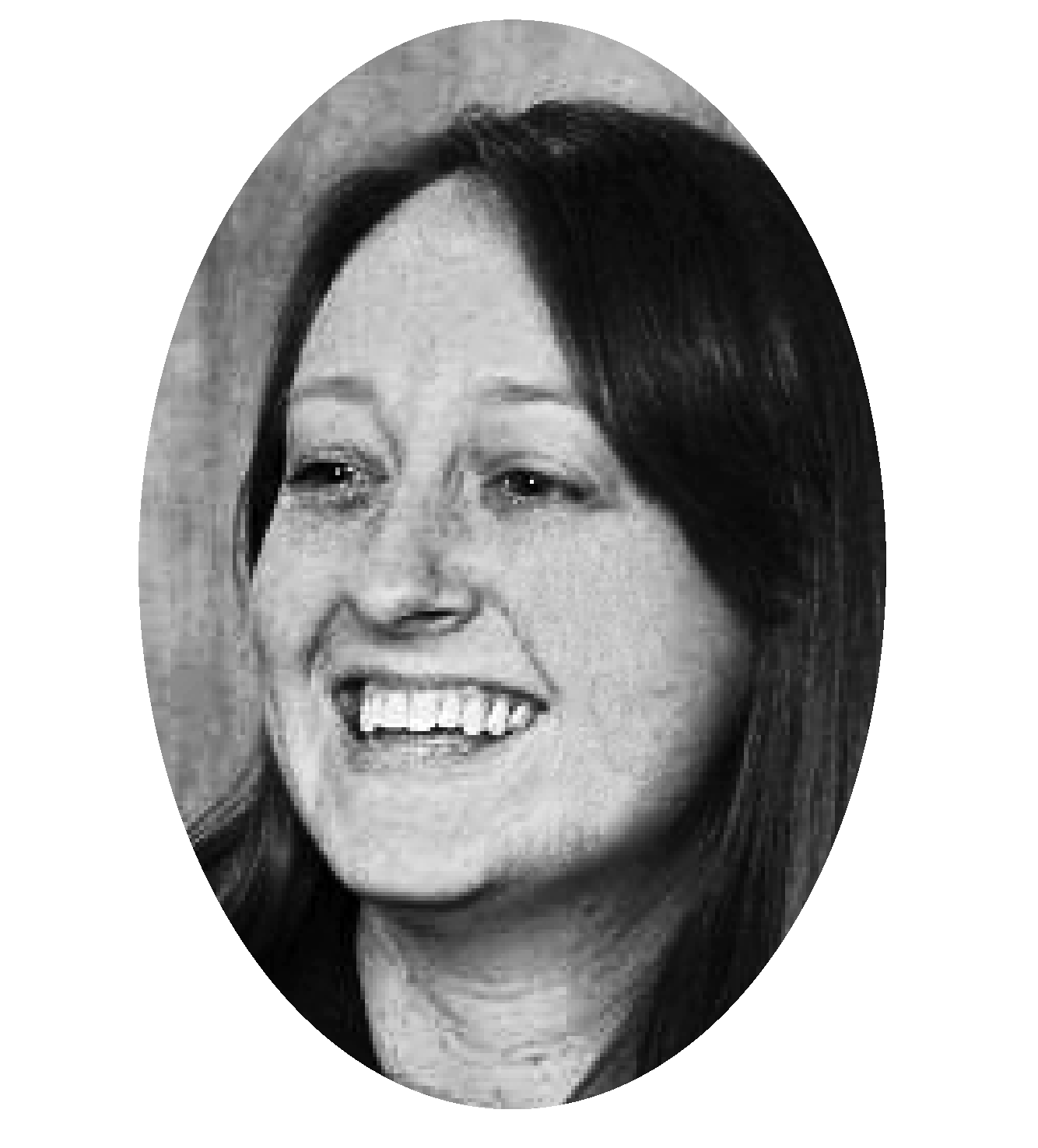 Kayla Millar
TAP INSTRUCTOR
Kayla has studied with Joan's Studio for many years and recently returned to Susanville as the new tap instructor.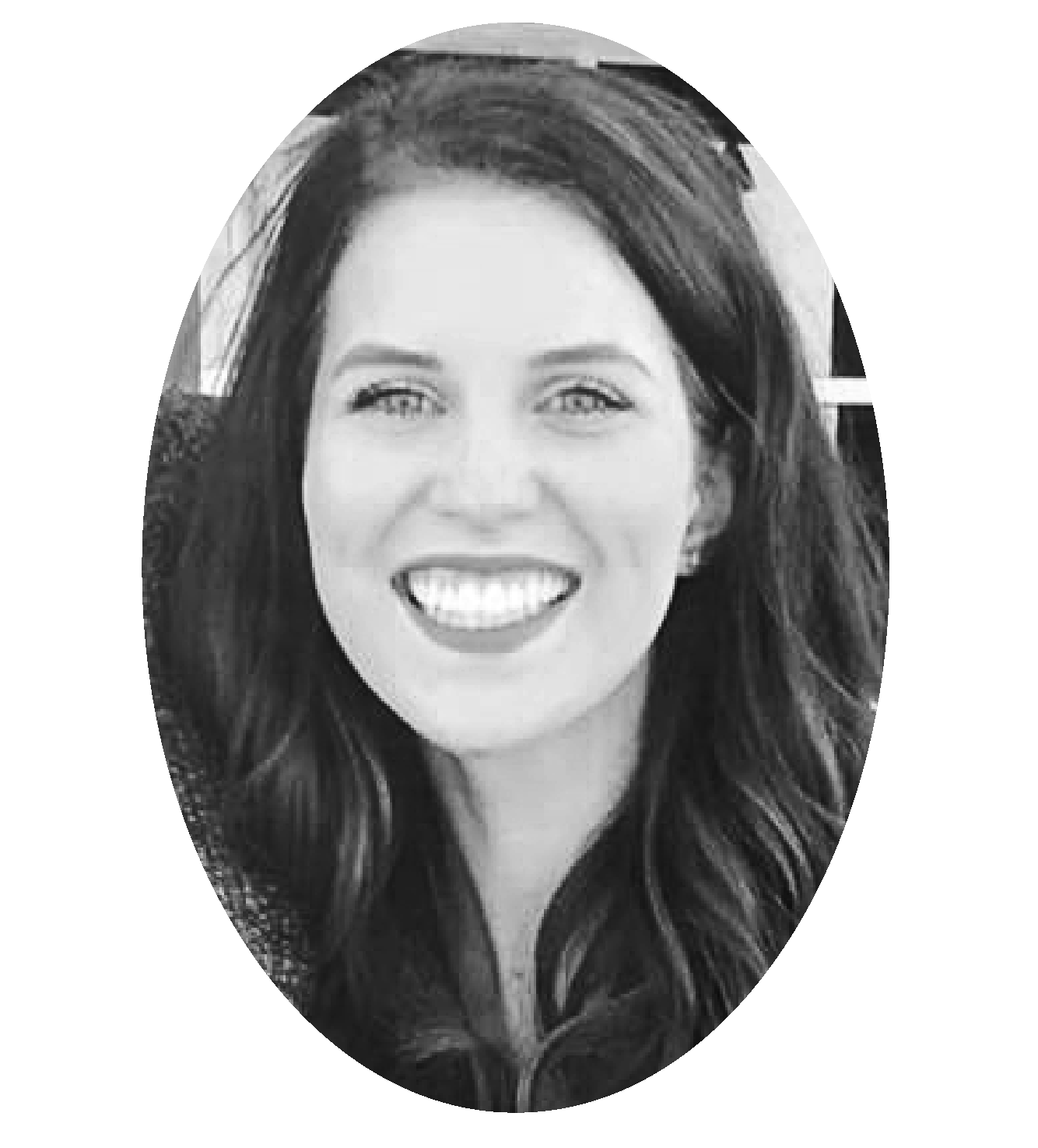 Sarah Salem
JAZZ INSTRUCTOR
Sarah Salem has been dancing Classical Ballet with Joan's Studio for many years and has passed grade 7 Advanced Professional Exam. She is excited to teach Jazz this year.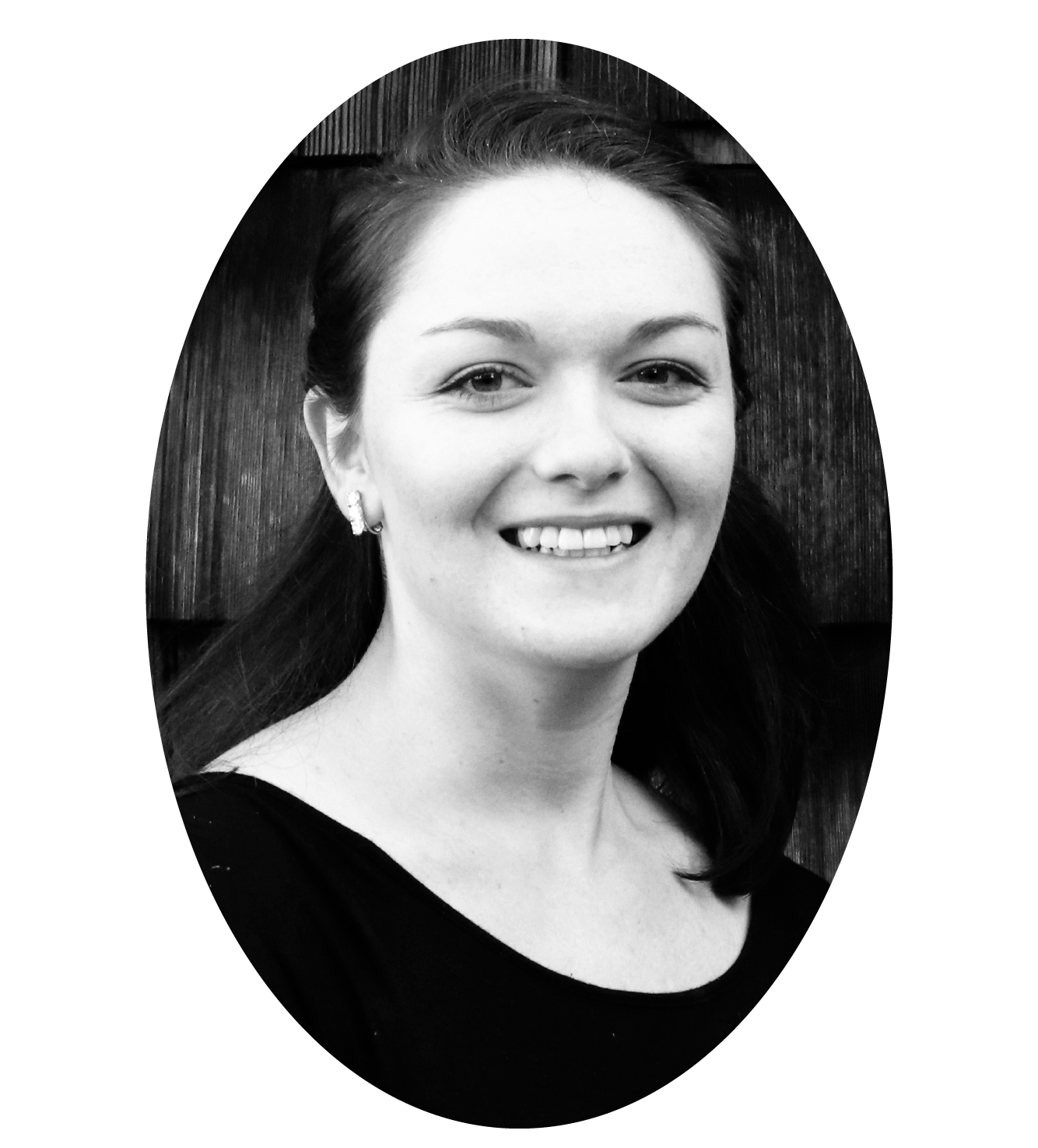 Clara Holmes
BALLET INSTRUCTOR
Clara has been a student of Joan's Studio of Dance since she was 9 years old. She recently passed her grade 3 teaching examination with Cecchetti Council of America.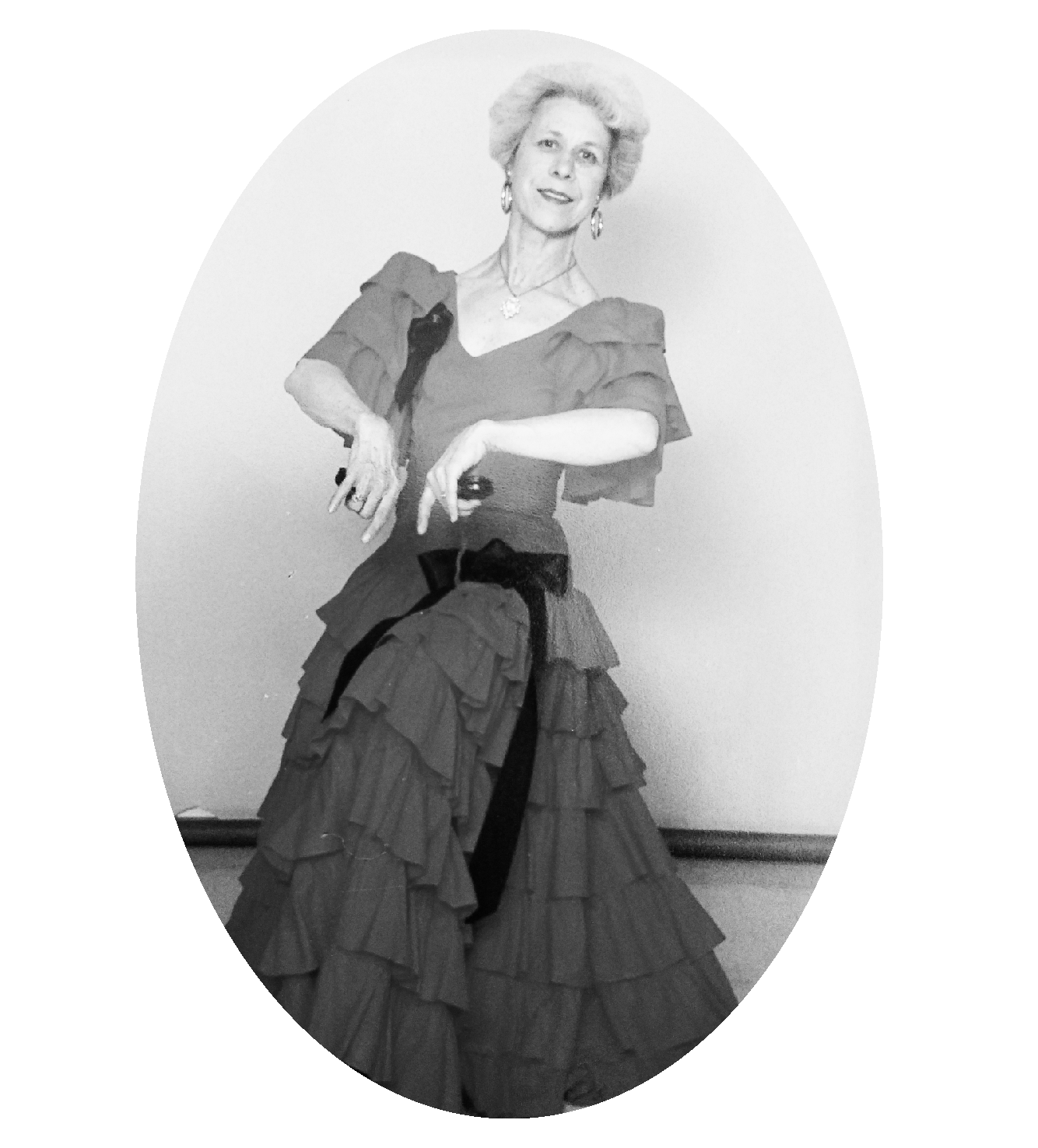 JOAN ZUEHLKE'S DANCE BIOGRAPHY
⋅⋅⋅⋅⋅⋅⋅⋅⋅
Joan has been dancing most of her life, she began teaching at age 15 for the Pasadena Recreation Department. She performed with the Pasadena Civic Auditorium in productions of the Nutcracker and various Stage plays & musicals. Joan performed with a touring group during World War II, entertaining servicemen in camps and hospitals with USO shows. As a teen Joan was deeply involved in Spanish Dancing taking classes under Raoul de Ramirez and performing in San Gabriel Festivals for 6 years.After moving to redding California Joan taught with the Redding School of Dance for 2 years. Joan officially opened her own school in Redding in 1957 and later moved to Burney California. In 1973 Joan opened her school in Susanville, where it has been for 44 years.
Joan has been a member of the Cecchetti Council of America for 46 years and holds an advanced professional teachers certificate in classical ballet. She has served as a Committee Chairman, Assistant Principal, and a Principal for the ballet seminar at Mills College in Oakland California. She has also teaches tap. Her method of teaching is derived from a graded syllabus by Al Gilbert & Glenn Shipley.
For Joan Dancing is her whole life. She loves to dance and to spread her knowledge through teaching. She truly believes the values and discipline dance instills in students goes so much further than just  the dance floor or stage.
⋅⋅⋅⋅⋅⋅⋅⋅⋅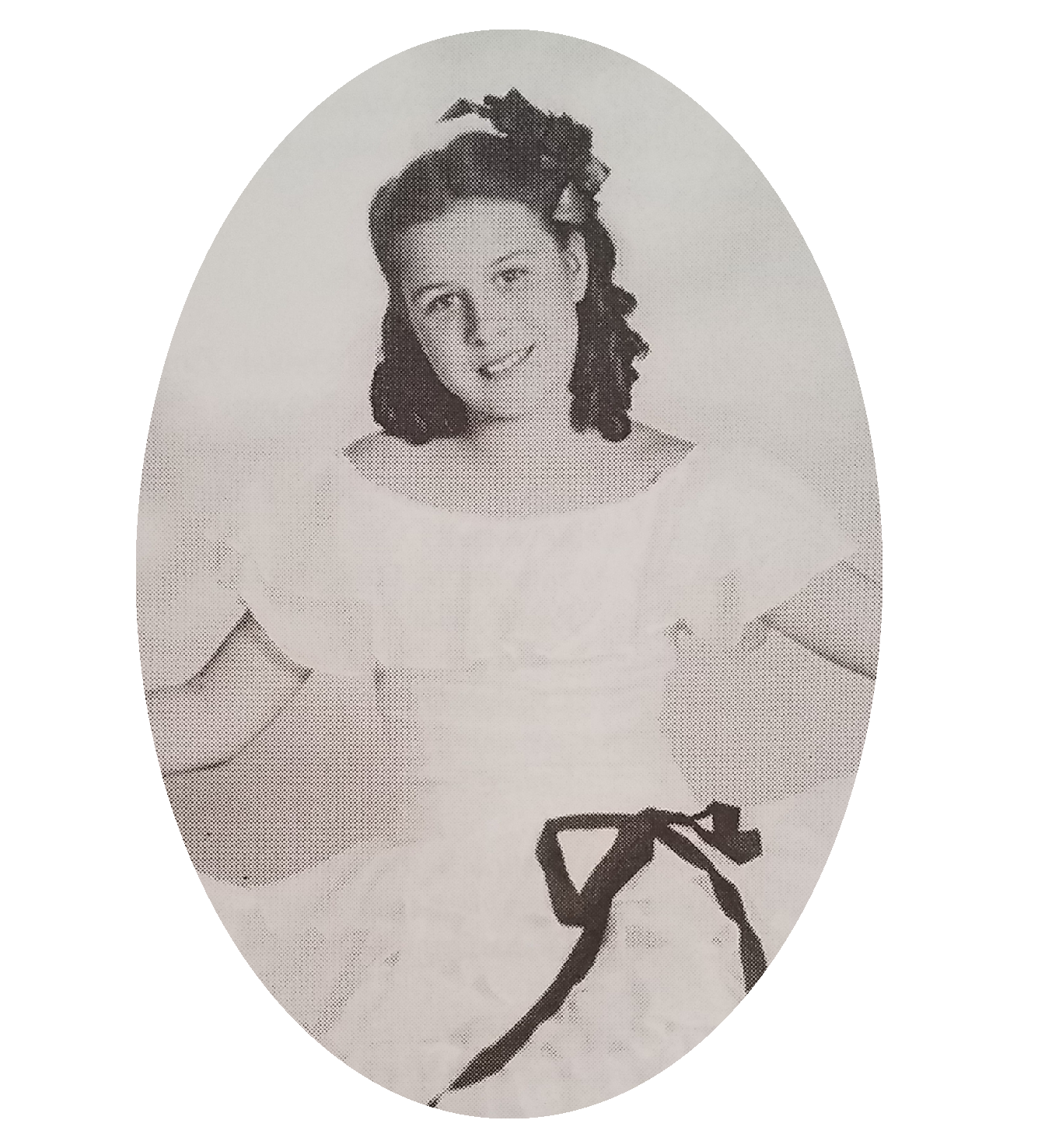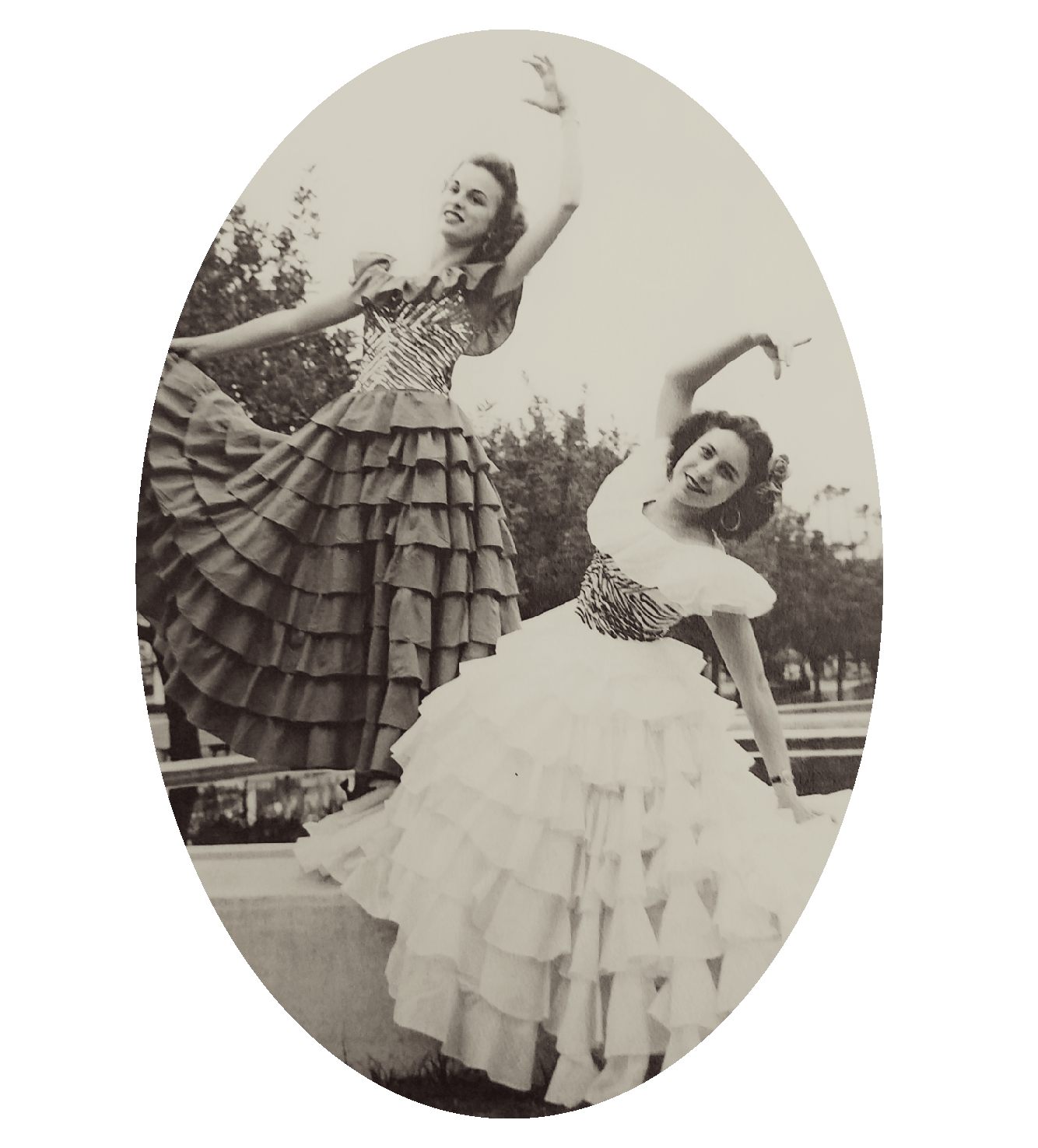 1947
PASADENA, CALIFORNIA
Rose Parade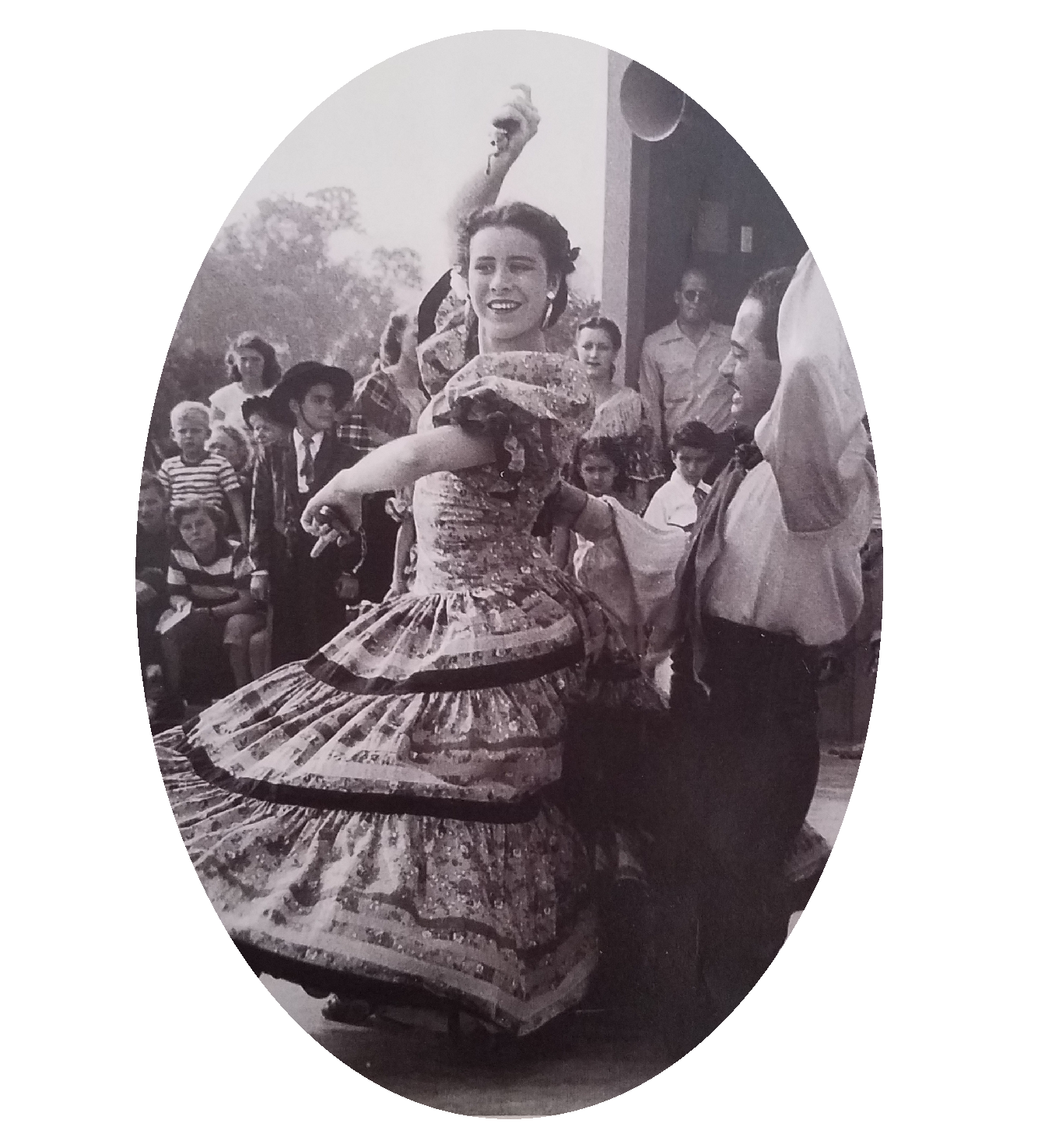 1948
SAN GABRIEL, CALIFORNIA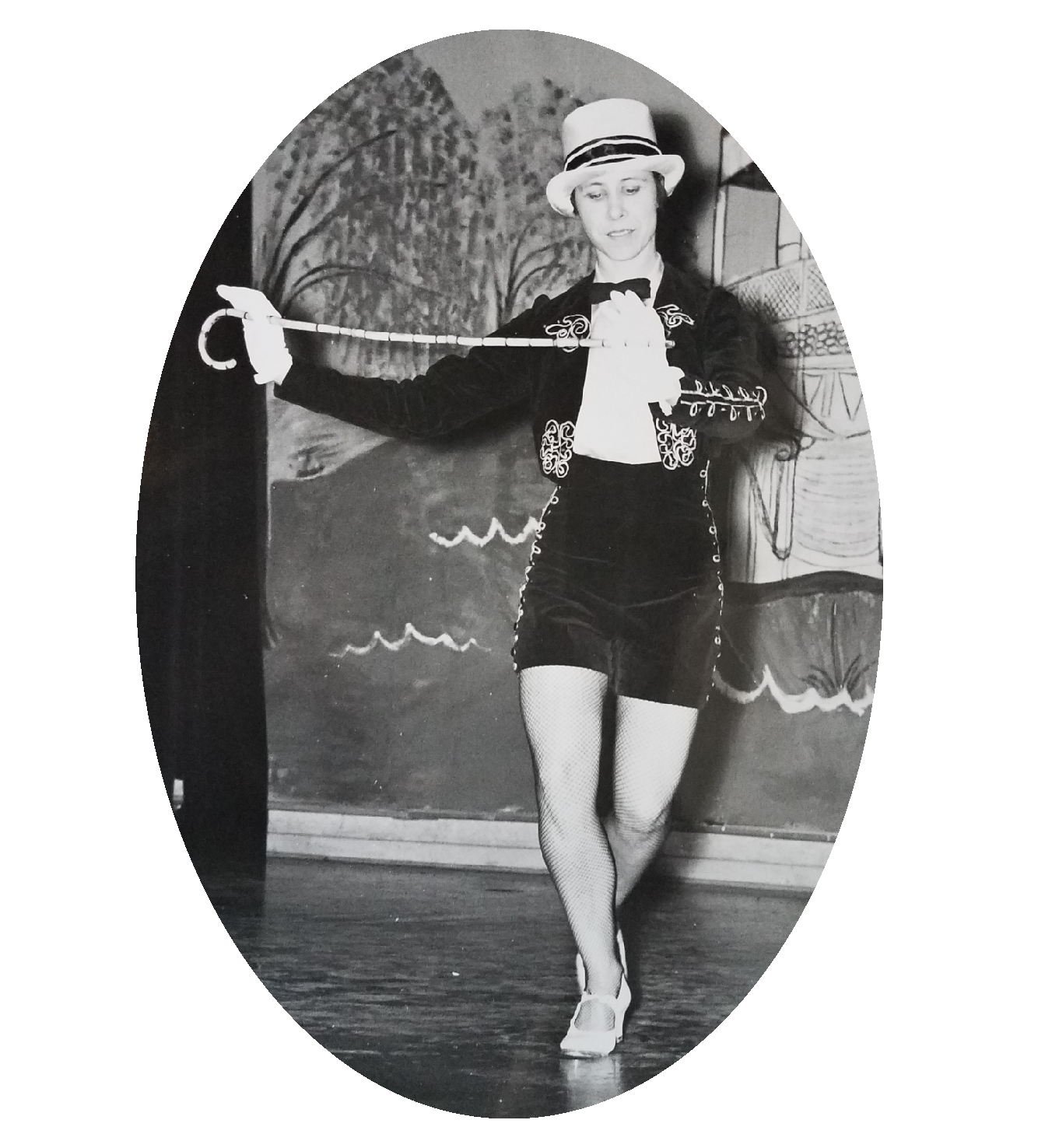 CLASSES OFFERED
⋅⋅⋅⋅⋅⋅⋅⋅⋅
Joan's Studio of Dance is a Cecchetti Certified Ballet School.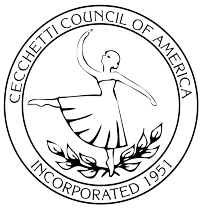 The method includes the following:
Pre-Dance | Age 4-5
Primary I,II,III | Age 6-9
Grades I, II, III, IV | Age 9+
Professional Grades V, VI, VII & Diploma
⋅⋅⋅⋅⋅⋅⋅⋅⋅
Joan's Studio of Dance also offers Tap, Jazz & Character Classes:
Jazz Classes | Age 9+
Character Class | Age 12+ (with Ballet experience)
Tap Class | Age 6+
⋅⋅⋅⋅⋅⋅⋅⋅⋅
 2017-2018
BALLET CLASS SCHEDULE
⋅⋅⋅⋅⋅⋅⋅⋅⋅
BALLET
Pre-Dance | Tuesday 2:45-3:30
Primary 1 | Friday 3:30-4:30
Primary 2 | Thursday 3:30-4:30
Primary 3 | Tuesday 3:30-4:30
Grade 1A | Wednesday 3:30-4:30
Grade 1B | Wednesday 4:30-5:30
Grade 2 | Wednesday 5:30-6:30
Grade 3 | Wednesday 6:30-7:30
Grade 4 | Tuesday 4:30-5:30
Grade 5 | Thursday 5:30-6:30
Beginning Non-Syllabus | Friday 5:30-6:30
Intermediate Non-Syllabus | Thursday 6:30-7:30
Advanced Non Syllabus | Thursday 7:30-8:30
Adult Ballet | Tuesday 5:30-6:15
⋅⋅⋅⋅⋅⋅⋅⋅⋅
2017-2018
TAP. JAZZ. CHARACTER. CLASS SCHEDULE
⋅⋅⋅⋅⋅⋅⋅⋅⋅
TAP
Beginning Tap | Friday 4:30-5:30
Intermediate Tap | Friday 6:30-7:30
Advanced Tap | Monday 7:30-8:30
Adult Tap | Tuesday 6:15-7:00
JAZZ
Beginning Jazz | Monday 3:30-4:30
Intermediate Jazz 1 | Monday 4:30-5:30
Intermediate Jazz 2 | Monday 5:30-6:30
Advanced Jazz | Monday 6:30-7:30
CHARACTER
Character Class | Thursday 4:30-5:30
⋅⋅⋅⋅⋅⋅⋅⋅⋅
ALL CLASSES BEGIN PROMPTLY.
PLEASE CALL IF YOU WILL NOT BE IN CLASS.
⋅⋅⋅⋅⋅⋅⋅⋅⋅
 2017-2018 YEAR CALENDAR
⋅⋅⋅⋅⋅⋅⋅⋅⋅
The Dance Year is 9 months | September – May
Classes Begin | September 5
Studio Closed | November 20-24
Studio Closed | December 18-29
Studio Closed | January 1, 2018
Costume Deposit Due | Jan 2, 2018
Studio Closed | March 30-April 6, 2018
Studio Closed | May 28, 2018
Rehearsal Week | May 29-30 | In Studio
Rehearsal Week | May 31-June 1 | Memorial Hall
44th Annual Dance Recital | June 2, 2018 | Memorial Hall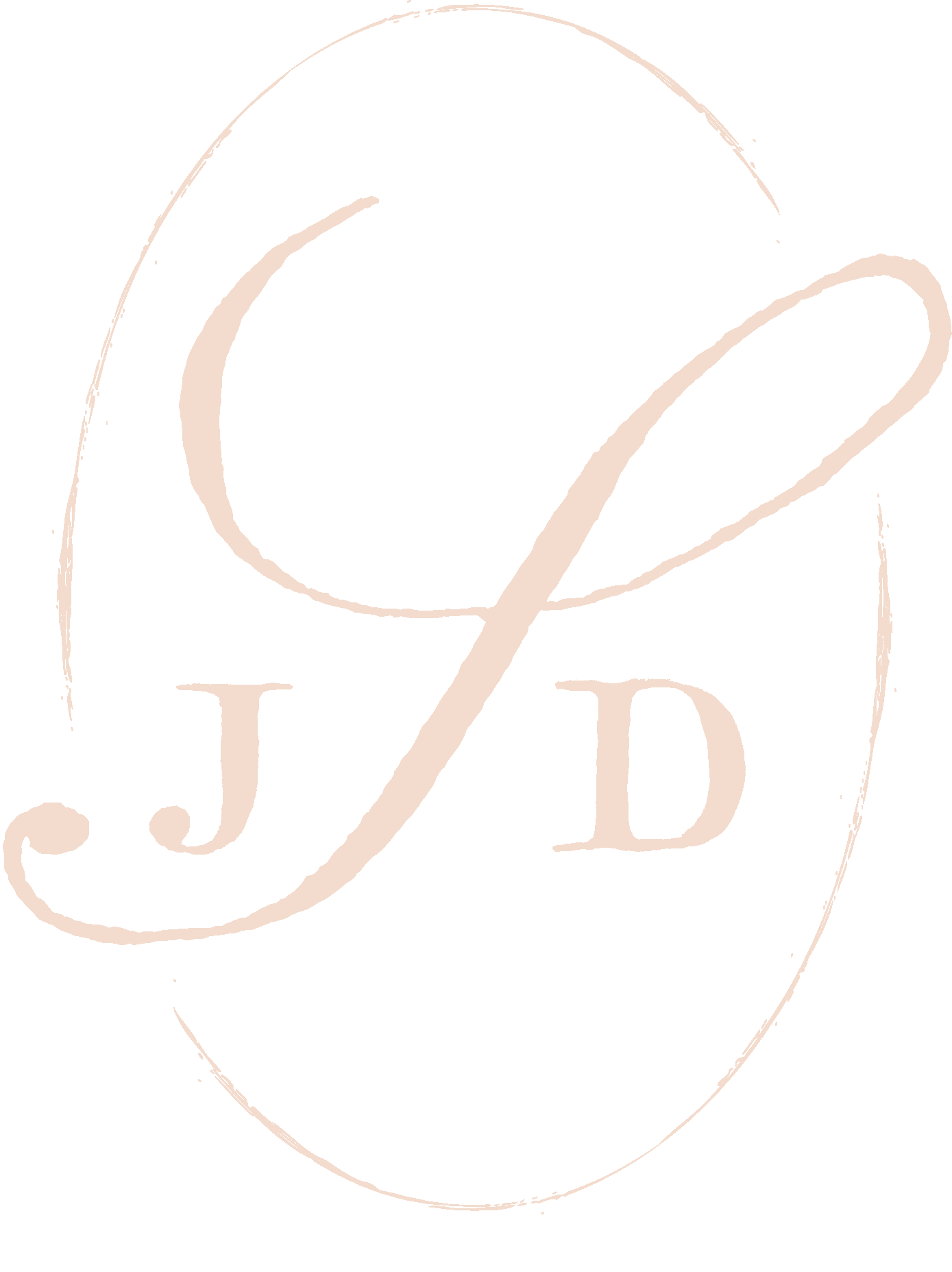 REGISTRATION
⋅⋅⋅⋅⋅⋅⋅⋅⋅
Registration is held in mid August.
Classes Begin September 5, 2017
To register after the registration day:
 Print a Registration Form
Fill out the Form
Take it to Joan at:
110 S Gay Street | Susanville, CA 96130
Call Joan to discuss registration & correct class placement at 530.257.3197
⋅⋅⋅⋅⋅⋅⋅⋅⋅
TUITION
Per Student
⋅⋅⋅⋅⋅⋅⋅⋅⋅
1 Class | $60 per month
2 Classes | $110 per month
3 Classes | $150 per month
4 Classes | $200 per month
5 Classes | $250 per month
Private Lessons | $70 per hour
⋅⋅⋅⋅⋅⋅⋅⋅⋅
Recital Costume Fee | Varies – TBA
Tuition is due in advance
TUITION
Multiple Students
⋅⋅⋅⋅⋅⋅⋅⋅⋅
FAMILY UNLIMITED CLASS RATES
3 + Classes for each child
⋅⋅⋅⋅⋅⋅⋅⋅⋅
1 Child | $125 per month
2 Children | $250 per month
3 Children | $375 per month
4+ Children | $475 per month
⋅⋅⋅⋅⋅⋅⋅⋅⋅
Tuition is due in advance


DRESS CODE
⋅⋅⋅⋅⋅⋅⋅⋅⋅
BALLET CLASS
Leotards any plain color. Black Leotard is basic, so class can be dressed the same. Tights should be pink or beige. Skirts can be worn with teachers permission. Ballet shoes can be canvas or leather & pink or white.
JAZZ CLASS
Leggings, plain colors (no wild prints) or tights. Capri pants or Jazz shorts. Fitted tops. Black Jazz shoes.
TAP CLASS
Leggings, plain colors (no wild prints) or tights. Capri pants or Jazz shorts. Fitted tops. Tap Shoes with low heels. No Blue Jeans, Skirts or Dresses. 
CHARACTER CLASS
Same as Ballet & Jazz. Character shoes with 1 1/2 inch heel preferred in black.
ALL CLASSES
No Jewlery or Gum
⋅⋅⋅⋅⋅⋅⋅⋅⋅
HAIR
⋅⋅⋅⋅⋅⋅⋅⋅⋅
BALLET: In a Bun.
JAZZ, TAP & CHARACTER: In a Bun or Pony Tail. Hair must be off your face.

⋅⋅⋅⋅⋅⋅⋅⋅⋅
OBSERVATION GUIDELINES
⋅⋅⋅⋅⋅⋅⋅⋅⋅
There is a waiting room with a window for viewing during class.
Please view the class from this area.
Visitors are welcome to join the class on special occasions.
⋅⋅⋅⋅⋅⋅⋅⋅⋅ 
ANNUAL DANCE RECITAL
⋅⋅⋅⋅⋅⋅⋅⋅⋅
There is a recital at the end of each Dance Year. Students are encouraged but not required to participate.
A separate recital Costume fee is the responsiblity of each student. 
⋅⋅⋅⋅⋅⋅⋅⋅⋅ 
TUITION
⋅⋅⋅⋅⋅⋅⋅⋅⋅
Monthly Tuition Payment is due in full by the 10th of each month. 
A late fee will be added to overdue accounts.
A drop box is located in the studio to make your payment.
Or you can mail your payment to:
Joan's Studio of Dance
110 S Gay Street
Susanville, CA 96130
⋅⋅⋅⋅⋅⋅⋅⋅⋅ Joan Zuehlke   |  contact@joansstudioofdance.com  |  530.257.3197  |  110 S Gay Street |Susanville, California